If your like me, you get bored after running straight for 3 miles or are on the elliptical for more than 20 minutes. I have been searching and compiling workouts to help break my rut for quite some time and wanted to share! Many people will give up on working out as the holiday season begins because they think they have no time. You CAN dedicate 45 minutes to a workout each day, I promise!
I did this workout a few days ago and absolutely love it because it targets almost every muscle group and also involves some cardio. If you ever have any questions about the workouts or would like for me to customize one for you, email me :)
GET OUT OF YOUR RUT: WORKOUT #1
Treadmill:
2 minute jog (6.0 mph)
6 minute run (6.5 mph)
2 minute jog (6.0 mph)
Weights:
Lunge with Biceps Curl (3 reps of 20)
Push-ups (3 reps 15)
Pilates Roll-up (3 reps of 10)
Treadmill:
1 minute at 6.0 incline and 4.0 mph
3 minutes at 6.0 incline and 5.2 mph
1 minute at 6.0 incline and 4.0 mph
Weights:
Skater Lunge (3 Reps of 20)
Triceps Dip (3 reps of 12)
Biker Crunches (3 reps of 20)
Treadmill:
Repeat treadmill round 2
Weights:
Step-ups with 15 lb weights (3 reps of 20)
Lateral Flys with 8 lb weight (3 reps of 15)
Plank x 1 minute (3 reps)
"Reps" means that you will repeat that exercise three times. Each weights section is to be repeated 3 times. If you are short on time, make it two! If you are stronger than I, then UP your weight.
Pictures of the above mentioned exercises:
Lunge with Biceps Curl
Pilates Roll-Up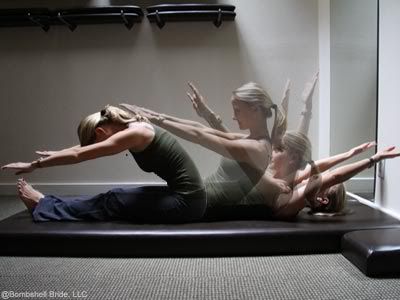 Triceps Dip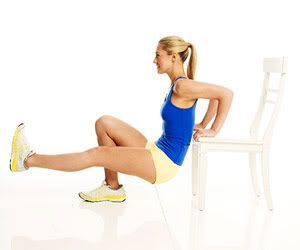 Biker Crunches
Lateral Flys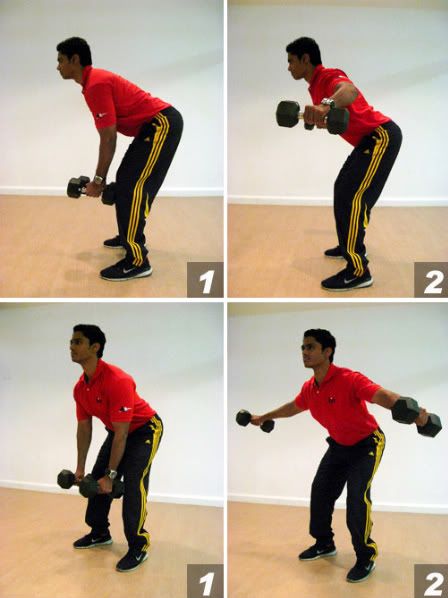 Plank
Skater Lunge