Jacket: TJ Maxx, Chambray Shirt: H&M, Skirt: NY and Company, Tights: Cynthia Rowley, Boots: Urban Outfitters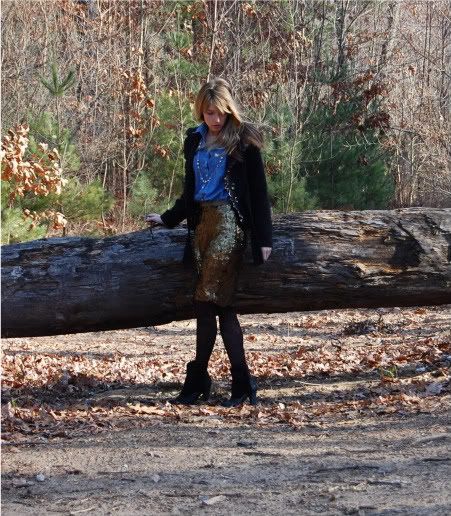 I hope that you all have a wonderful holiday this weekend! Although I will be spending Christmas Day in the emergency room working; I have Christmas Eve off and will be enjoying:
1.) Warm toasty fires
2.) Spending time with family and friends
3.) An amazing Christmas Eve Dinner with family-overindulging
4.) Watching everyone open gifts seeing their expressions
5.) The annual Yankee gift swap
What are you looking forward to?!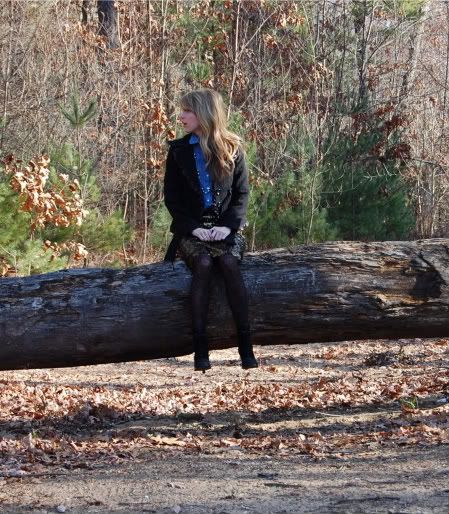 I will be away next week. I am headed to the snowy mountains of Vermont and will be sure to take many pictures to share with all of you. While I am away- I will have some amazing guest bloggers to fill in for me. Please give them a warm welcome :)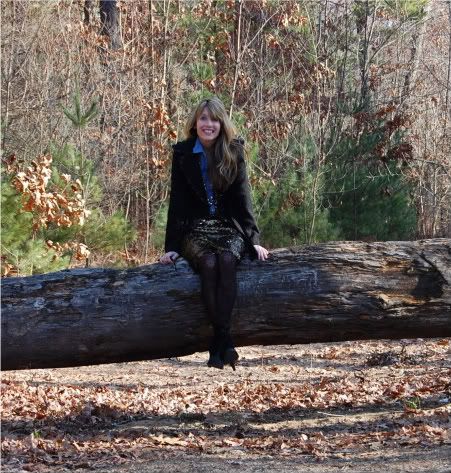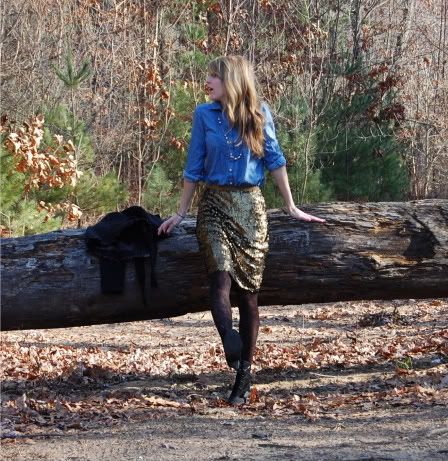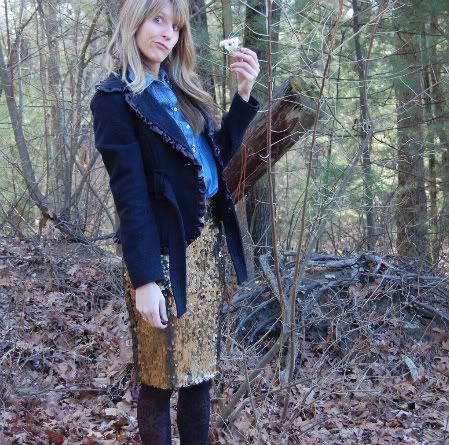 My favorite Christmas ornament for our tree. I wanted to hang it outside amongst the outdoors, he looks so cute!